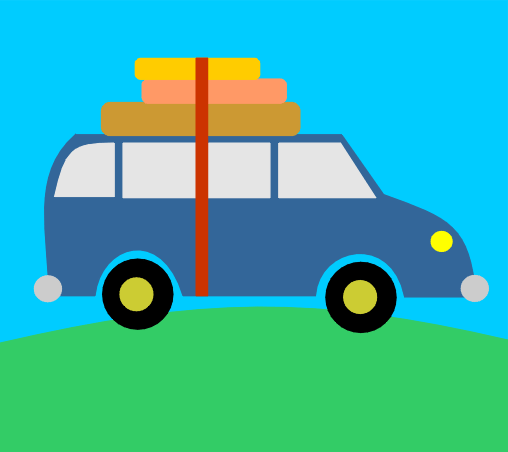 This Summer our family will be heading out on a 3 week road trip through middle America! Josh and I thrive on trips like this! We love packing up the car and heading out on adventures together! We can't wait! Some of our stops will include Yellowstone National Park and Mt. Rushmore. We are literally giddy with excitement and trying to save our pennies to make this adventure reality! Josh and I actually just have moments of conveying our excitement to each other! :) Growing up as PK's (pastor's kids) we didn't have funds to fly to Island getaways or to European vacations, but we both have fond memories of packed mini-vans and road trips cross country! These are some of our greatest memories in fact! It is fun to share our memories with each other and our kids.
So this is where I need your help. I would love to get suggestions for…
- Maintaining my sanity!:  Ideas for keeping my 5 year old and 2 year old happy and content in the car! (snacks, games, crafty things, incentives, potty emergency solutions, audio pleasantries, helpful educational tools). Give me ideas!
-PLACES TO STOP!: Whether they are places to get good eats (we do love good food), fun tourist spots, places of historical or literary significance, a local secret, great family activities, places to stay overnight,  places to get out and stretch our legs, or even places for great photo ops.
If you consider we live in Southern California and we are headed to Yellowstone, Mt Rushmore, Minnesota and then winding our way back (coming back through Arizona) that should give you an idea of all the states we will pass through. Even if you have suggestions of great places(worldwide) to go that won't be for this summer , I would love to hear any and all ideas.  We plan on doing lots of big road trips (and traveling in general) in our lifetime and can't wait to show our children this wonderful country/ world that God has created!
******************************
p.s. I have still much to learn about blogging… I will in the near future figure out how to email/ comment  you back after you comment. I do get all your comments and appreciate all that I get. Thanks for thinking we are interesting enough to read about! :)